This post may contain affiliate links and I may earn a commission when you click on the links, at no additional cost to you.  You can read more in the Affiliate section of the Terms and Conditions, found here.
THESE ARE THE CHEAPEST AND MOST RELIABLE PROVIDERS WE HAVE FOUND
STEP 1:  FORM A LEGAL BUSINESS ENTITY (State Fees ONLY)
PROVIDER:
DETAILS:
The type of entity you form is outside the scope of this page, but the vast majority of new businesses will be formed as an LLC (Limited Liability Company).
In short, an LLC provides you protection in the case of lawsuit.  The amount of protection varies depending on the state.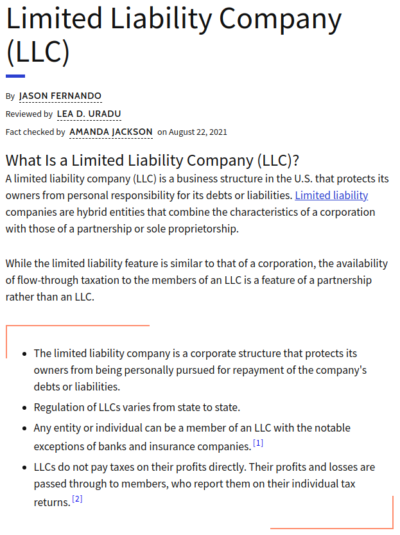 There are several ways to form an LLC that range from very expensive (it can can cost over $1,000 to have a lawyer form your LLC) to moderately expensive (using services like LegalZoom can cost several hundred dollars and literally take weeks to complete).
And then there are dozens to hundreds of smaller businesses that will charge you less than LegalZoom to do what you could do on your own.
So if you don't want to fill out the forms and submit them to the state, on your own, then you are left finding an affordable service provider to do this for you.
After having formed several LLCs ourselves, we came across a provider that literally does this for you for FREE!
And not only that, but we have yet to have an LLC formation process take more than a couple business days (compare that to LegalZoom's timeline).

Why is this provider doing this for free (state fees still need to be paid)?
Simply put, because there are other offers you could choose to take, but are in no way obligated to select.  We were able to get to the free order form by simply selecting the free options and clicking next!!!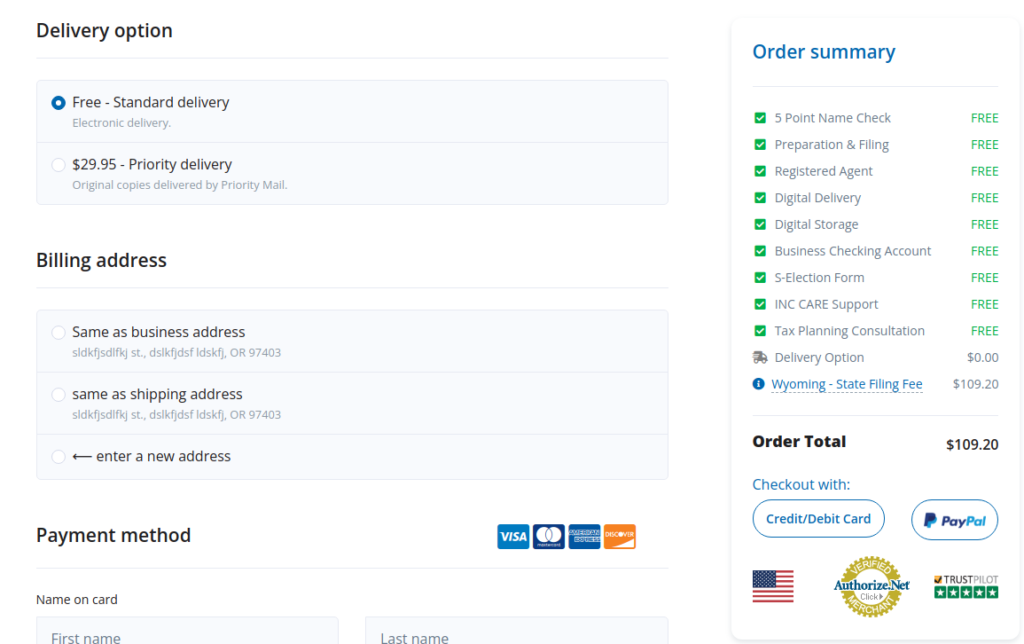 Oh and they are supported by Daymon John (from ABC's Shark Tank)!
So who is this amazing provider?
Check them out if you:
Want to have someone else to do the paperwork
Want to have your business formed QUICKLY
Want to only spend the bare minimum (state registration fees) to form your business
STEP 2: REGISTER YOUR BUSINESS DOMAIN NAME
PROVIDER:
Trick question!  See Web Host below (Step 3), they include a free domain name with their hosting package!  NOTE:  They look like they may be ending their free domain name promotion soon, so by the time you read this it may no longer be available
DETAILS:
So you formed your business with the state and are now a legally recognized business, but how are your customers and clients going to go to find you?
In the digital world, in which we live, nearly every business needs to have an online presence.  Sure you could get away with a Facebook page, or an Instagram account.  But the reality of the situation is that the majority of customers and clients are likely to find you by searching the web.
This means you will need a website.  But before you even get to having a website, you will need a domain name.  In other words, a web address you type into a browser, or that can be linked to from other places (like Google's search result pages).
Where do you get a domain name?  Most will tell you to use big names like Godaddy or NameCheap.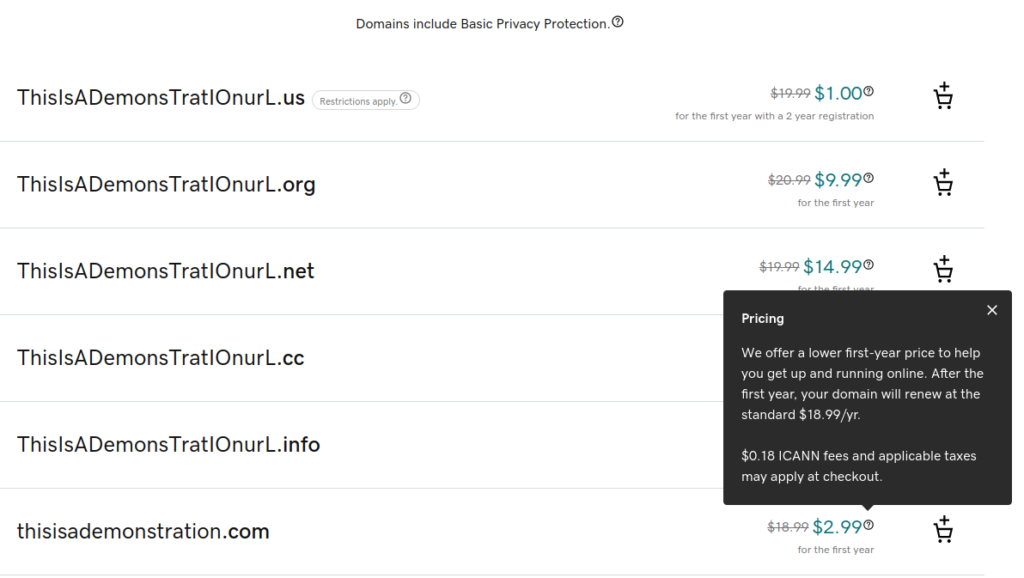 But during our online endeavors we have come across a neat little trick that will help the vast majority of you.
Since most people only need a single domain name, they can utilize bundled incentives with some web hosting providers (places that store your website) to get a FREE domain name when they sign up to use them as their host.
If you really need more than one domain name, then feel free to check out Godaddy or Namecheap, but if you only need one domain name, then skip this step and get it during the next step (Step 3).
STEP 3:  PURCHASE WEB HOSTING
PROVIDER:
DETAILS:
If you have spent anytime searching for a good web host then you have almost assuredly seen certain names pop up regularly.
Let me guess, you saw several websites and YouTube videos claiming that HostGator and BlueHost are the best possible host for your money? Well I'm going to let you in on a little secret…
Those hosts have some of the highest paying commissions for referrals. Meaning nearly all those articles and videos out there are making money off of you signing up with those hosts. Not only that, they have some of the best paying commissions for referrals.
Once upon a time I even referred my mother to HostGator. No lie.
And recently when I was on the hunt for a new web host I actually signed up with BlueHost. It's safe to say that I do not use either of them now for reasons that shall be left unsaid.
After a very brutally bad experience with BlueHost, I did a lot of research and decided on going with who we use now.
I was astounded to find that not only did they have a lower price than the more heavily advertised providers, but they had comparable (often better) hardware for hosting sites, and we later found that our websites load EXTREMELY fast compared to other hosts (for shame BlueHost).
Exactly how well priced are they?
Here's a screenshot of BlueHost's pricing: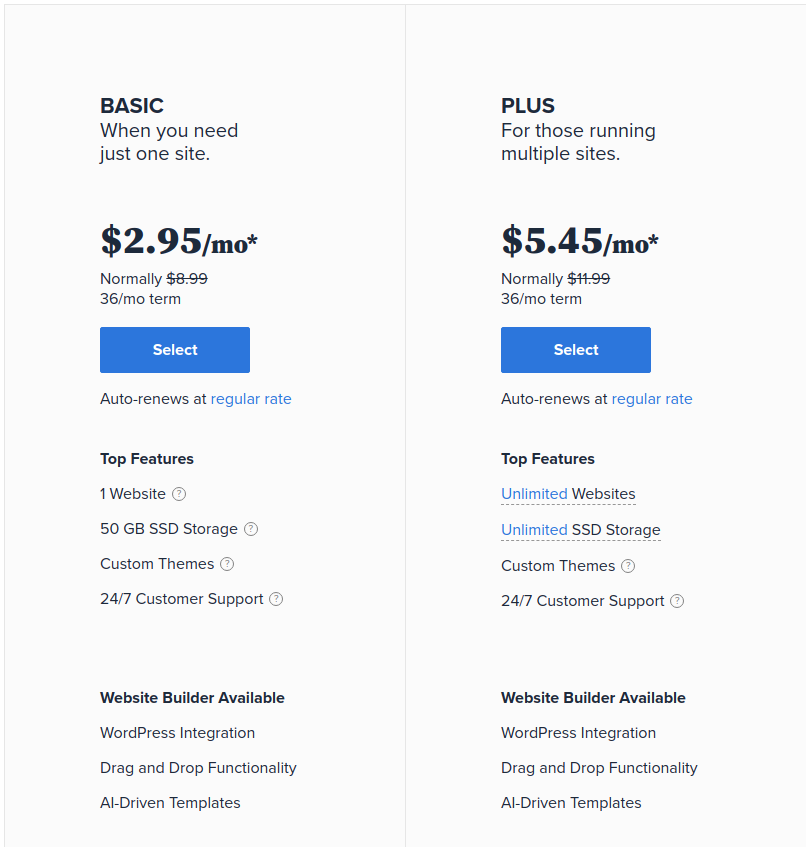 Now check out our suggested host's pricing: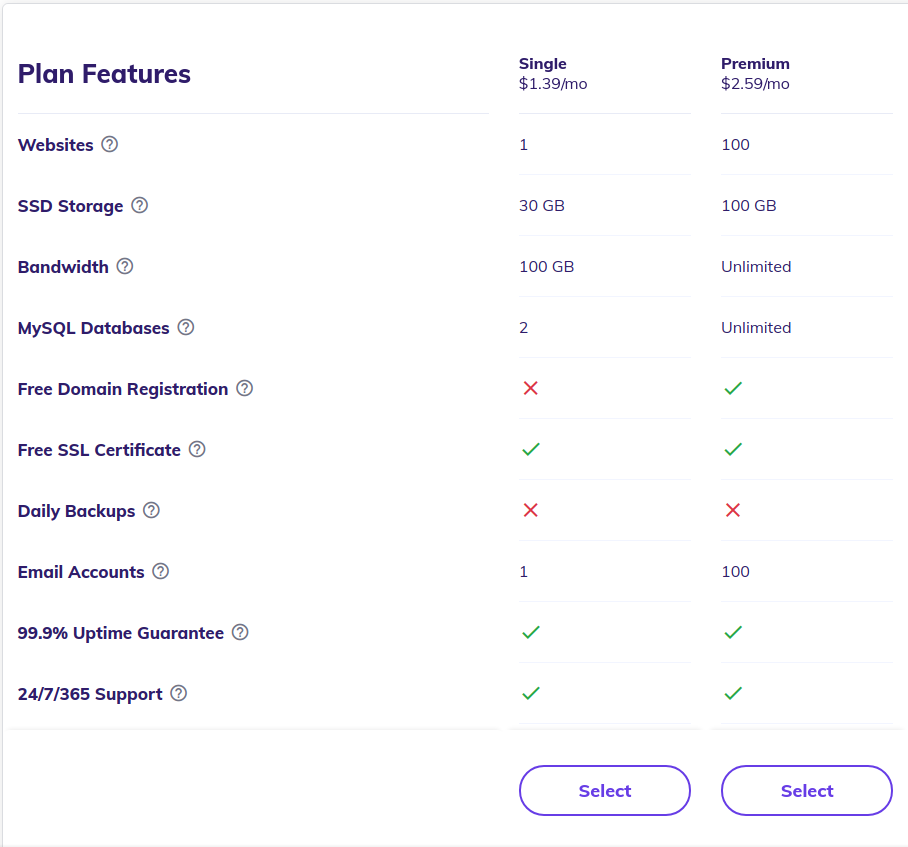 For less than BlueHost's smallest package, our suggested host gives more storage, more bandwidth, and even a FREE DOMAIN!!! (See 'Premium' package)
So what host is this that I chose (and am even hosting this website on)?
Just to be completely transparent…
Yes that is a link that will give me a commission…
But I fully endorse this host and am actually using it today. They have proven to be very reliable, fast, and insanely affordable.
Save your money and check them out.
And there you have it! 
Once you have completed these 3 steps, you will have your business created with the state, and have a website for cheaper than typical!